Rogaine Major Events
July 10th 2021 9:00am
Organizer: Sebastien Kerherve (Event Director)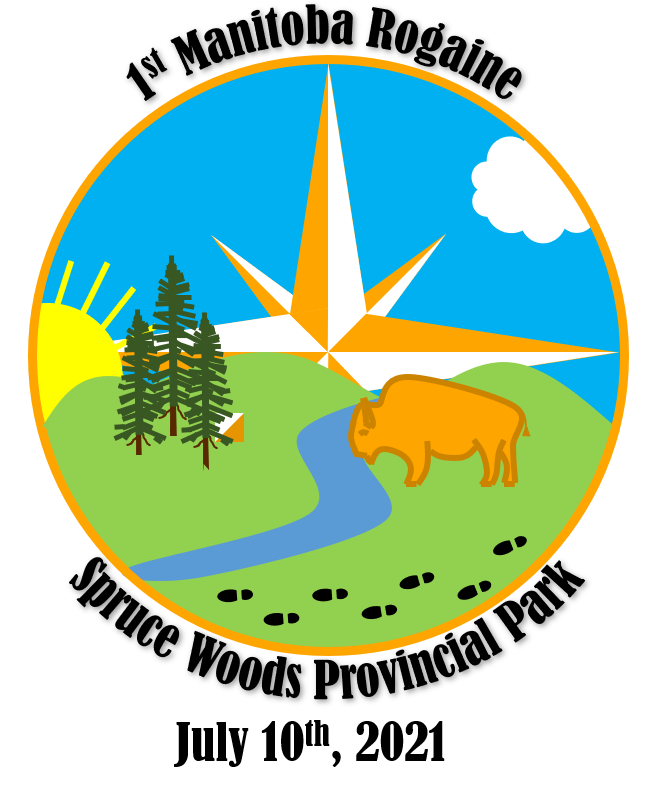 COVID 19: Due to the current health restrictions, we are still waiting to obtain the permit from the park to hold this event.This event might be cancelled due to health restriction or if the permit cannot be issued on time.

The 1st Manitoba Rogaine will take place on Saturday, July 10th. The start is at the Hog's Back parking lot in Spruce Woods Provincial Park (See map below).
Rogaining is the sport of long-distance cross-country navigation. The only tools at your disposal will be maps and a compass (and your feet). A SI stick (for timing) will be lent to each team, and beginner compasses will be available if needed.
You can register to this event using this website. Additionally, the team leader has to send an email to:
rogaine at orienteering.mb.ca to confirm the registration, list the team members and give the name of the team.
Each participant needs to fill a MOA membership form (online), but the cost of the membership is included in the event registration price. A declaration of health has to be filled and sent to the organizer before the event or on paper the day of the event.
For the forms, see: http://www.orienteering.mb.ca/membership.html

Payment instruction for this event will be given in the second half of June.
The registration deadline is June 30th. There is a limit of 50 participants (all events combined).
There will be three categories for this event (see on the right of the page): 6-hour, 3-hour and 1-hour courses. The 6-hour long rogaine will be starting at 9 am. The 3-hour course will be starting at 10 am, and participants in the 1-hour course can start at any time between 10 am and 1 pm.
The goal will be to find as much controls as you can within your time limit, the total number of controls is 30. You should expect to run or walk at least 30 km to get all of them. Each control will earn you 10, 20 or 30 points. Point penalty will be applied for over-time participants. The penalty will increase rapidly with time. Team members have to stay together from start to finish.
If you have any questions, please do not hesitate to send an email to: rogaine at orienteering.mb.ca
General rules:
Be at the start location 15 min in advance.
Each participant must carry at least 2 liters of water, and food/snacks as needed. There will be no refreshments on the courses.
It is strongly advised to wear long pants to protect your legs from the grass and bugs, as well as a hat and sunscreen.
Each team member must have a whistle and there should be one compass per team (that can be borrowed at the start if needed). Each team member will get a set of maps at the start.
Additional rules for each category:
6-hour course (25$/person):
Start at 9 am
Team of 2 or 3
3-hour course (15$/person):
Start at 10 am
Individual participation possible, or team of 2 or 3.
1-hour course (10$/person):
Start any time between 10 am and 1 pm.
Participants can go by themselves or in team of 2 or 3.
In order to get to the start location, the driving time is around 2 hours from the Winnipeg perimeter. Plan 25 minutes from PTH 2.
---
Location